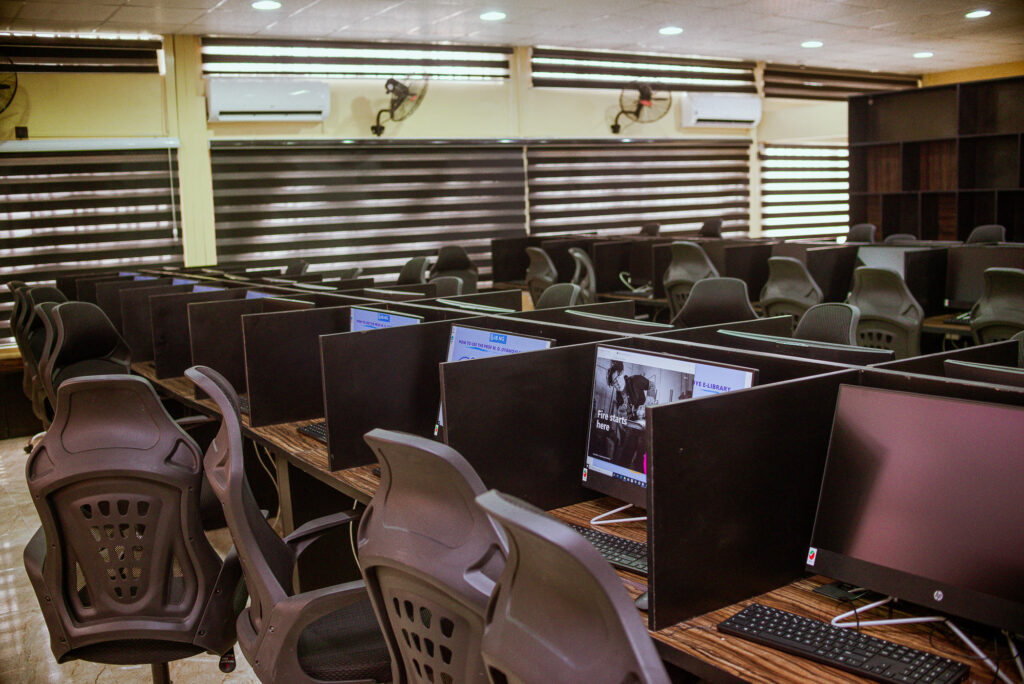 Alpha-Geek technologies was instrumental in the completion of the Prof. Mosobalaje Oyawoye E-Library Complex, handling project development, installing CCtvs, providing a meeting room with a video conference facility in the library, and many other tasks.
AlphaGeek Technologies captured the project's requirements, specified the quality of the deliverables, estimated resources and timescales while developing and implementing a management plan for the project and managing the risks, issues and changes on the E-Library project
Networking Computer: Alpha-Geek installed all computers at the E-library and verified that all electronic equipment is functional and up to date, as well as that the client's devices can maintain proper connections with networks that have been set up.
All of the hardware used in the Professor Olawoye E-Library project was provided by Alphageeks.
Project Information
Client:
University of Ibadan
Location:
Ibadan, Nigeria